As I was looking through my stash trying to find a holograpic polish to layer over my yestersdays nail of the day Essence Colour & Go-Break Through, I decided to use SH Nail Prisms Purple Diamond. It's such a beautiful holo! These Nail Prisms are super old. During the time that they were being sold at the Drug Stores I wasn't a nail polish collector. I found this one and a few others on ebay. Were you able to snatch some of these at your local DS?
These next few pictures were taken outside without flash...you still can see the holo goodness!
Certainly the best effect is in direct sunlight see the rainbow sparkles :)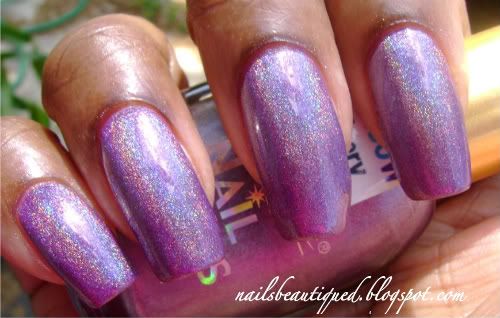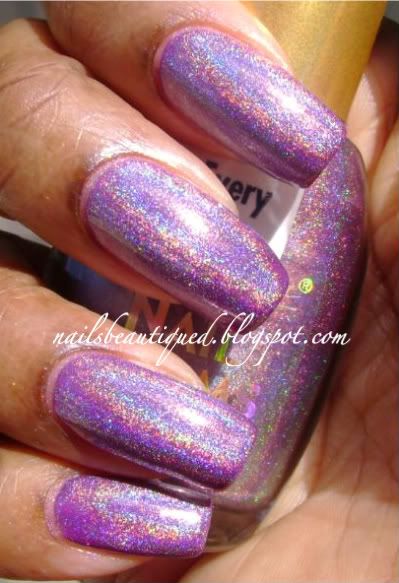 Tell me, which holo puts a smile on your face? This one certain did for me (*_*) Until next time have a great weekend and a great nail polish day!!